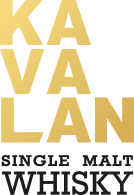 Dark mahogany color. Aromas of raisin, pedro ximenez sherry, salted toffee, licorice, and dark roasted peanuts with a satiny, vibrant, dry-yet-fruity medium-to-full body and a peppery, medium-length molasses, green apple, black pepper, and char grilled pineapple finish. An intense Single Malt with huge sherry notes; a very interesting and flavorful cocktail ingredient (or not).
Nose: Familiar rich dark fruit, marzipan and spice notes.
Palate: Mixed dark spices, vanilla and plum.
Finish: Dried fruit and cocoa.
700 ml
46% ABV
While Quantities Last
Price Includes All Taxes
Shipping Calculated At Checkout
Both Purchaser And Reciever Must Be Of Legal Drinking Age