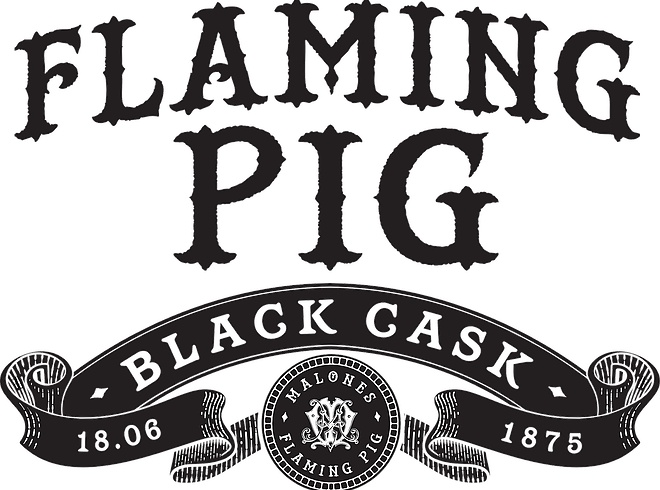 Flaming Pig is the brainchild of Joey and Flor, two drinks industry fellas from Ireland who saw a gap in the market for an uncomplicated Irish whiskey that delivered more taste and character than the run-of-the-mill brands. Flaming Pig is a blend of Irish single malt and grain whiskies, made richer and spicier, with added smokiness, from intense barrel charring.
​The West Cork Distillery in Southern Ireland is responsible for production, from the first blend to the final bottling. A blend of malt and grain, the whiskey is matured in intensely charred barrels for 6 months and then bottled on-site. The resulting woody, caramelized flavour from the barrels makes the Pig a little bourbon-y in taste, easy to drink but distinctively Irish.
Nose: Hot chocolate and strong tea, with toasted brioche underneath.

Palate: BBQ pineapple and mango develop on the palate. Still quite chocolatey.
Finish: Peaches in syrup, nutmeg and toffee.
700ml
40% ABV
While Quantities Last
Price Includes All Taxes
Shipping Calculated At Checkout
Both Purchaser And Receiver Must Be Of Legal Drinking Age